In the digital age, Telehealth has become a vital tool to facilitate medical management and maintain coordinated patient care.
Telehealth is positioned as a solution to the challenges facing health worldwide. It is a digital tool that allows us to optimize resources to improve efficiency and health services. 
Here are some advantages for providers. 
Improves processes and patient's flow
It facilitates redirection of services that do not require a face-to-face evaluation such as delivery of laboratory results, request for referrals, consultations, prescriptions, among others. It helps to control the number of patients in the office, making it easier for the doctor to be more available to see patients who require a face-to-face evaluation. 

 

Improves patient outcomes
Thanks to telehealth, health professionals follow their patients remotely, which improves quality results especially for those with chronic conditions or who are in rural areas and have transportation limitations.

 

Reduces hospital readmissions
Many patients visit the emergency room unnecessarily especially after a health problem, increasing the risk of exposure to something more serious. Guiding patients through technology can help reduce readmissions. They can take care of less serious conditions and prescribe medication easily and quickly.

 

Increases patient satisfaction
It is an excellent option for patients to receive the care they need from the comfort and safety of their homes. Today patients choose doctors who care about their well-being and because they offer care when and where they need it, with short wait times.

 

Improves access to health care
Doctors have the ability to see more patients and healthcare providers can offer extended hours of care in the evenings or weekends without staff having to be on the premises.

 

Reduces no-show rates
Many patients miss appointments due to lack of transportation. Now they can connect for free from anywhere they

are

, avoiding absences.

 

Reduce health care costs
Operational efficiency is increased, and resources are optimized, while operating hours are made more flexible to better meet patient needs.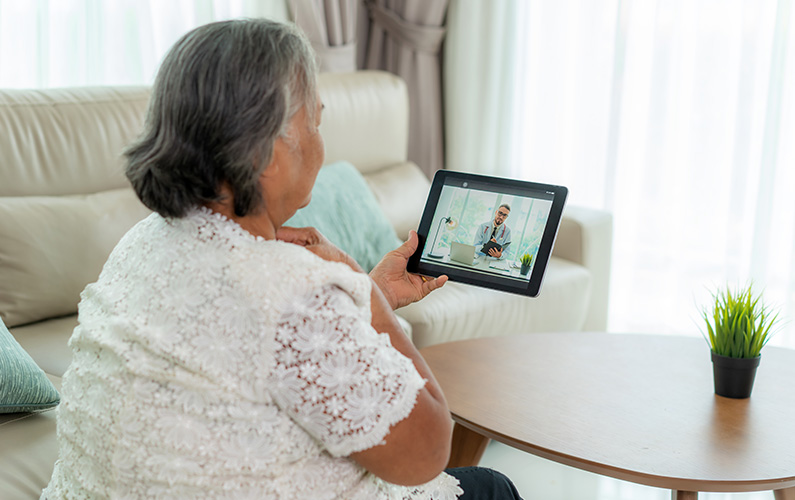 Source: Article 'Telehealth: 6 benefits for providers'. Jermary Lastra Carrasquillo, Department of Provider Education.