The Provider Education Unit develops, implements and offers continuity to the Providers Education Plan according to the corporate initiatives. The unit also defines the educational strategies in collaboration with the different departments of the organization. In addition, facilitates education and training to new providers, and is responsible for the implementation of the Continuing Education Curriculum.
At MSO, provider education is structured into specific initiatives:

Communications and training:
We use different methodologies to keep our providers informed on processes and the new trends in the health industry, therefore facilitating their practice.

Monthly Provider Newsletters
Health Education Infographics
Manuals for Medicare Advantage Network Provider
Guidelines for Government Health Plan Providers
Face-to-face individual and Group Trainings

Regulatory Training:
Every year, we offer training to the entire provider network, to ensure compliance with federal and local regulations.
Fraud, Waste and Abuse

Corporate Training of Regulations Applicable to the Health Industry in Puerto Rico

General Compliance Training

Model of Care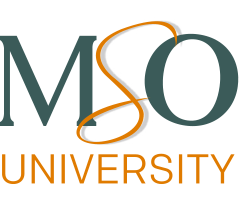 MSO University

:

It brings all the information needed as part of new contracted providers onboarding process
Over 550 new providers trained every year
New Provider Magazine

Education Curriculum:
MSO Annual Symposium
Other Education activities to Primary Medical Groups and doctors