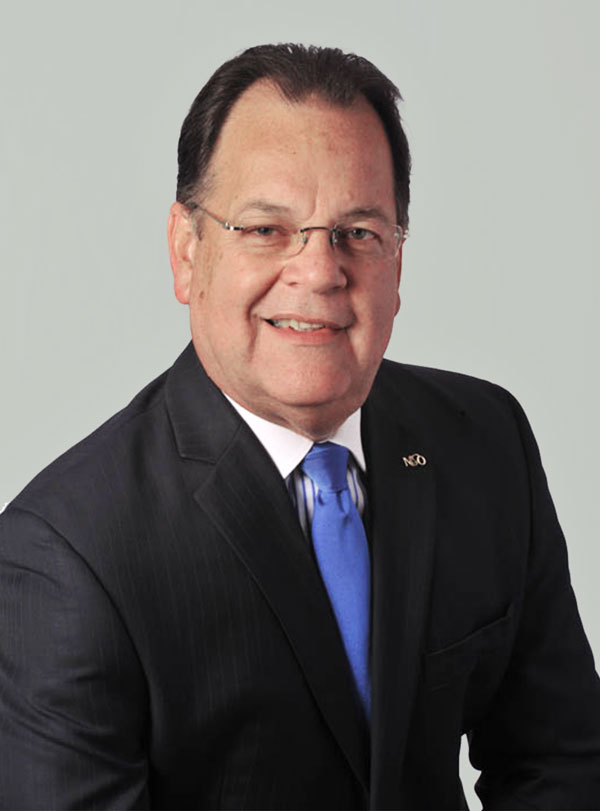 Dr. Raúl F. Montalvo-Orsini
President
MSO of Puerto Rico
Our President has served several roles within the InnovaCare Health family of companies. He was Executive Vice President of Medical Affairs for PMC Medicare Choice and Senior Vice-President of Medical Affairs for MMM Healthcare. In addition, he has been on the leadership team from the ground up, developing and building MSO of Puerto Rico into its own corporation.
As President of MSO of Puerto Rico, leading Company in the management of medical services, Dr. Montalvo-Orsini has directed innovative efforts to help healthcare providers to take their practices and operations to the next level. With efficient processes he has been able to ensure the quality of services that patients demand, in compliance with the new requirements and regulations from agencies such as Medicare and Medicaid.
Dr. Montalvo is a well-known and respected physician in Puerto Rico who also brings an extensive administrative knowledge of diverse health-related entities. Throughout his career, Montalvo has achieved success in managing medical affairs for health plans and medical service networks, among others. He previously served as Dean of Student Affairs, as well as Dean of Academic Affairs at Ponce's School of Medicine. Dr. Montalvo has also served as Medical Director of the Outpatient Clinics of DAMAS Hospital, of the Comprehensive Health Educational Program ("Programa Educativo Salud Integral") and the Lafayette Hospital, in Arroyo, Puerto Rico. He currently heads the Southeast Regional Committee of America's Physician Group (formerly known as CAPG), in addition to be a member of its Executive Committee and its Board of Directors.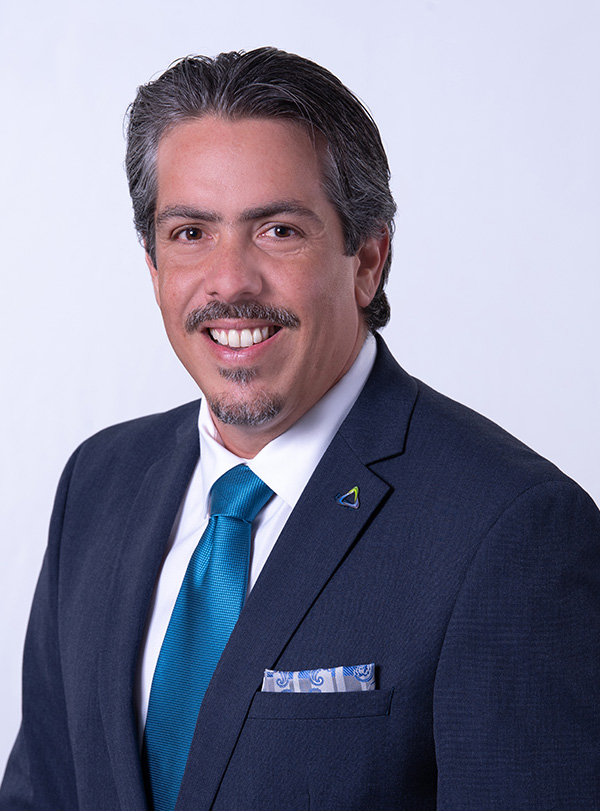 Dr. Waldemar C. Ríos Álvarez
Chief Medical Officer
Dr. Waldemar Ríos, Chief Medical Officer for MSO of Puerto Rico, is an Internal Medicine physician, certified by the American Board of Internal Medicine, with vast experience in quality control, utilization management, network development and managing medical cost spend. Throughout his service years with the company, he has been instrumental in the development of strategies to improving medical group administrative matters.
With over 10 years' experience in the healthcare industry his insight has been a valuable asset for the development and management of admitting physician programs, transitions of care and enhancing the patient experience during inpatient stays. As well, his participation has been fundamental in the implementation of clinical management models on the Medicaid line of business in the Island. He has shared his clinical knowledge and operational support for the success of interdisciplinary teams in charge of outpatient, inpatient, behavioral health, preauthorizations and pharmacy with full integration of IPAs participating with MSO.
Dr. Ríos studied at the Fairleigh Dickinson University in New Jersey and attained his Doctor of Medicine Degree at the Ibero-American University in the Dominican Republic. He specialized in Internal Medicine at the Universidad Central del Caribe School of Medicine in Puerto Rico.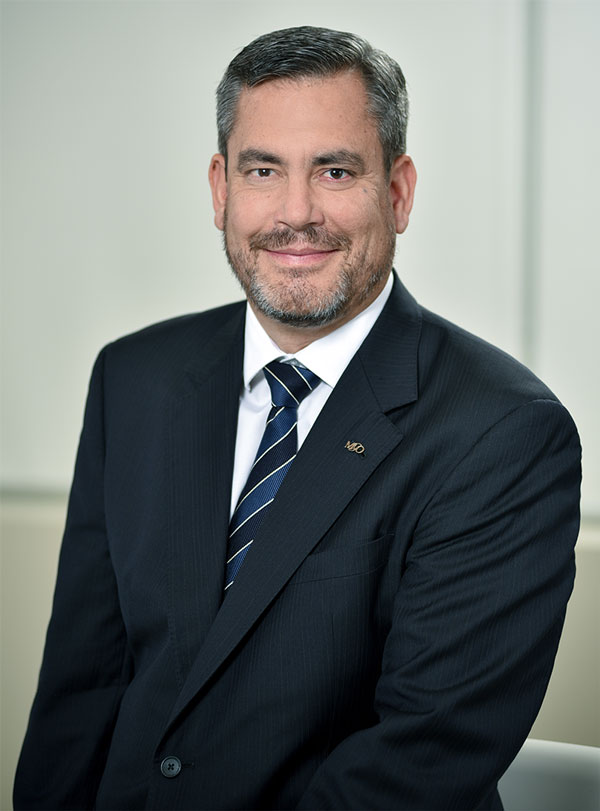 Gonzalo Salinas Mulder
Chief Operating Officer
Gonzalo Salinas has a 20-year professional career in health care including coordinated care, health insurance, and has progressive management experience leading hospital revenue cycles and consulting experience as part of well-recognized consulting companies.
Gonzalo joined MMM Holdings as Vice President of Clinical Operations in 2008 and has served as Chief Operations Officer for MSO of Puerto Rico since 2018. He has implemented operational changes resulting in more effective processes, reducing administrative costs while improving patient and provider satisfaction. He has designed and executed successful strategies to improve patient outcomes and reduce operating costs. As leader of the operations, Gonzalo is recognized by his peers as a strong strategist, goals oriented, and excellent facilitator.
Mr. Salinas holds a Master's degree in Business Administration with concentration in Health Care from the University of Phoenix as well as a Master's of Science in Finance from Bentley College. His Bachelor's degree is in Business Administration from Boston University.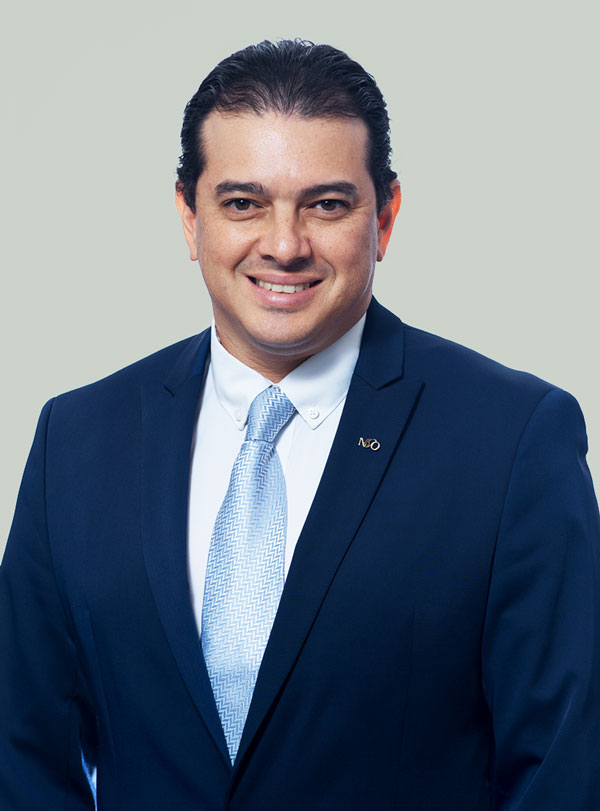 Jamie E. Rivera Pesante
Chief Financial Officer
Jamie E. Rivera Pesante is a CPA with a 20-year professional career in health care. He joined MSO of Puerto Rico as Chief Financial Officer and Vice President of Contracting in 2018. Jamie has extensive experience in contract negotiation, strategic planning, financial and operational management focusing on positive outcomes.
He is a strong leader that has demonstrated organizational and negotiation skills with the ability to prioritize multiple and complex tasks, often with conflicting deadlines, proven discretion, and tact in handling issues of a sensitive nature.
With a great knowledge of Medicaid statutes and regulations, he is an analytical thinker with strong presentation skills. Rivera holds a B.S. in Business Administration with Major in Accounting from the University of Puerto Rico, Río Piedras Campus. He is a member of the Health Financial Management Association/San Juan, of the CPA Association, and of the San Juan Chamber of Commerce.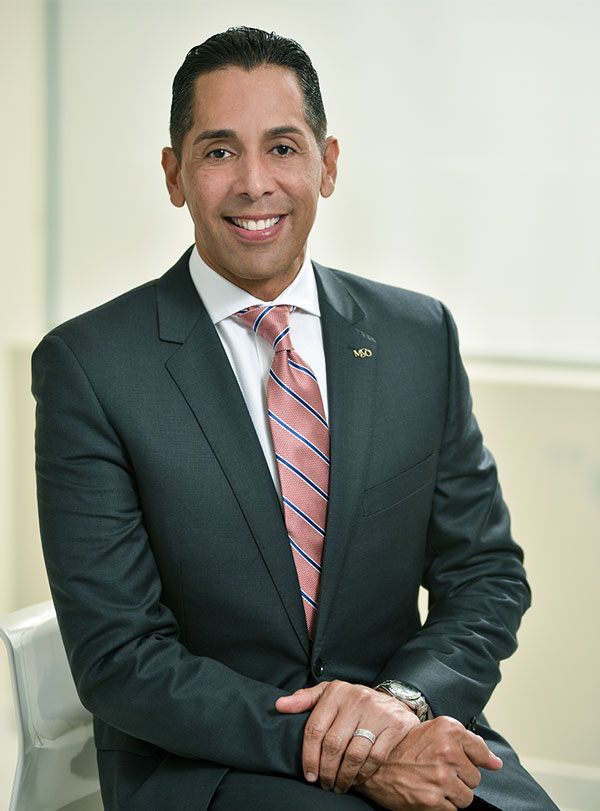 Rafael Pérez Nieves
Vice Presidente of Provider Network Management
Rafael Pérez leads the initiatives to reinforce relationships between the MSO and its provider network. He designs and maintains meaningful impact projects, considering the current healthcare scenario, and preparing the road to maximize opportunities to expand resources, markets and new developments.
He joined MSO of Puerto Rico in 2018 in his current position, bringing over 20 years of experience in healthcare. His vast knowledge in financial and operational management, design and implementation of provider network structures, has yielded positive results.
Rafael has a B.S. in Business Administration from the Inter American University of Puerto Rico.