We assist healthcare professionals in their service to more than 500,000 Medicare Advantage and Medicaid beneficiaries in Puerto Rico.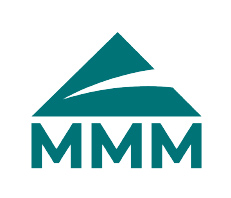 It is the leading Medicare Advantage plan in Puerto Rico, with the fastest growth rate in the United States. Founded in 2001, it was specially designed to benefit advanced age and impaired individuals, giving top emphasis to Special Needs plans.
As a plan, MMM is focused on promoting physical and emotional wellbeing of its patients through the development of added value programs. One of the main goals is to educate the community in general on the needs of advanced age population. Moreover, MMM worked together with the MSO to update processes and review services in order to improve levels of quality. As a result of these efforts, the company became the first MA organization to obtain accreditation of the National Committee for Quality Assurance (NCQA) in Puerto Rico, and the first in the Island to reach 4.5 out of a total of 5 stars in Medicare's Star Rating Program.
Know more about this at www.mmmpr.com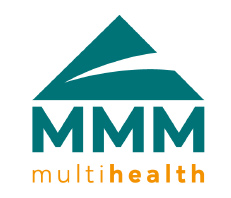 Since 2015, MMM Multi Health is one of the plans offering services to Medicaid beneficiaries covered by the Puerto Rico Government Health Plan (Vital Plan), with comprehensive benefits coverage through a coordinated care model.
All services comply with the strictest quality and cost efficient standards that are required by the healthcare industry, and by regulations of the Federal government and the Commonwealth of Puerto Rico.
To obtain more information on the plans in Puerto Rico, visit www.multihealth-vital.com.
Castellana Physician Services, East Region
Castellana Physician Services, Metro North Region
Castellana Physician Services, Northeast Region
Castellana Physician Services, Southeast Region
Corporación Médico Oriental
Comprehensive Geriatric Care of San Juan
Island Medical Group
Grupo de Cuidado Geriátrico Integral
Grupo Médico Geriátrico
East Coast Medical Group
Centro de Medicina Primaria Advantage del Norte, Inc.
Médicos Selectos del Norte
Villa de los Santos Advantage
Grupo Advantage del Oeste, Inc.
Omega Network, Corp.
Solidarity MSO, LLC
Advantage Medical Group, Inc.
In Salud, Inc.
Ponce Advantage Medical Group Network, Corp.
Remas Network, Corp.
Southern Medical Alliance, Inc.
ACO del Norte

ARSE

Access Medical Group

Alianza de Centros de Salud Comunitaria, Inc.

Alianza de Médicos del Sureste

Anchor Health Management

Centro Medicina Familia del Norte

Centro Médico Salinas

Centro de Medicina Primaria

Centro de Pediatría y Medicina de Familia

Consejo de Salud de Puerto Rico

Consorcio Multisalud del Este

Consorcio Multisalud del Oeste

Corporación Médica Juana Díaz

Costa Este Medical Services

De Médicos Primarios

Family Medicine Group

Grupo Médico San Gerardo

Hostos Medical Services

Instituto Médico Familiar

Jatibonico

Menr Medical Services

Médicos Aliados del Noreste

Neomed

Omega

Physician HMO

Policlínica General de Coamo

Policlínicas Médicas Asociadas

Primary Medical Center

Quality Health Solutions, LLC

Red de Médicos Asociados del Sur

Redes del Sureste

SMA Southern Medical Alliance

Salinas Family Medical Services

Salud 2011

Servicios Médicos Integrados de Fajardo

Southern Health Care Group