Urgency Center
MSO has established the Urgency Center network as a patient's choice to receive healthcare services when there's an urgent need and they're far from home, or the primary physician is not available.  Some centers include high-end care for ulcers and wounds, X rays, labs, and up to 24-hour service hours. This model helps to maintain control of utilization expenses by timely taking care of patients who do not necessarily require the services of an emergency room.
Our Urgency Centers have reached an extraordinary level of satisfaction among patients serviced, out of which only a small number are transferred to an inpatient facility.

Strengthening quality metrics through collaboration and integration

Promoting operational efficiency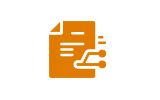 Reviewing and analyzing clinical data

Optimize utilization and making the most of available resources

Discharge summary for each patient serviced, through SMART Paper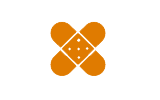 Clinical protocol for wound and ulcer care
Regarding the Urgency Center Network, this innovative model of care has achieved a satisfaction level of 92% among patients serviced.
Less than 4% of those patients were transferred to a hospital facility.
Urgency Center facilities

around the Island