The company creates strategies to ensure good pharmaceutical practices and the best care for its patients.
Ensuring the quality of the process of acquiring and the proper use of medicines by patients is part of the missions of the Department of Pharmacy Services of MSO of Puerto Rico, to guarantee coordinated care and good health outcomes for all beneficiaries.
To this end, strategies focused on the drug formulary, the Management of Drug Therapy (MTM) and the Adherence Program have been implemented, among other clinical initiatives, designed to improve the benefits of drugs and monitor their safety, in compliance with regulatory provisions. Here, we tell you what it is.
Medication Adherence Program (PAM)
More than 400 pharmacies have joined this initiative that seeks to improve adherence and safety in drug therapy while integrating the pharmacist as a key piece in the health care team.
Among the benefits that pharmacies have when enrolling in the program are:
Access to the InnovaMD platform to view and exchange patient medical data.
Direct communication with suppliers through Innova Chat, all in compliance with HIPAA.
Training throughout the year to strengthen the management of the adherence program.
You are assigned a representative to maintain direct communication with the Pharmacy Department.
Likewise, they maintain constant communication with the primary doctors and specialists, as well as the specialists of the MMM Multiclínica clinics that attend to that patient to avoid duplication in the medications and validate the dose of these, making sure to supply the appropriate medication according to their conditions.
It should be noted that our MMM Multiclínica multispecialty clinics have an interdisciplinary team of medical specialists, including Doctor of Pharmacy, who perform an initial evaluation of the patient to know their conditions and what medications they use.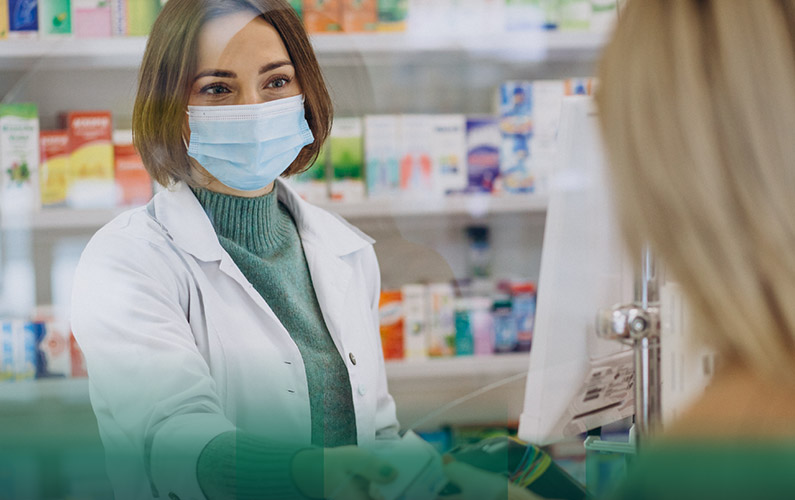 Rx Connection Tool
Through the MMM Mobile App, pharmacies can access key information about each patient in real time such as seeing if a drug is covered and how much the cost will be to the patient, whether a therapy or treatment requires prior authorization or has other restrictions and reviewing up to five clinically appropriate generic or brand-name drug alternatives at lower cost.
While beneficiaries and members have access to the "refill" of prescriptions, with delivery and collection option, this application also has a locator of the nearest pharmacies, price comparison on branded and generic drugs, alternatives of covered and lower cost drugs, savings opportunities on active prescriptions and references at the moment on drug interactions.
OTC At Your Door
More than 500 pharmacies in Puerto Rico have an agreement with MSO for free delivery of maintenance medications to the homes of MMM members with chronic conditions. This service guarantees access and continuity of treatment to all members, without having to leave the comfort and safety of their homes.
All these initiatives that involve the monitoring of compliance of operations with CMS and internal requirements, as well as the management of technological projects whose purpose is to achieve efficiency and patient satisfaction and clinical well-being of our beneficiaries and affiliates, are supported by the Pharmacy Operations Support Unit of MSO of Puerto Rico.